De grootste shift ooit op de planeet is NU: Sta in de missie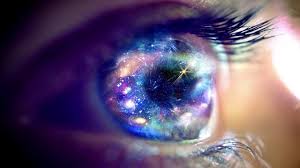 De grootste shift ooit op de planeet is NU: Sta in de missie

Een missie leven – nu is de tijd
Ik geloof dat iedereen een MISSIE heeft. Wanneer je deze missie voelt, in iedere cel van je lichaam, in je DNA, met hart en ziel, dan kan niets je tegenhouden! Het voelt niet als 'werk'.
Een missie stopt nooit, hij is dag en nacht bij je en geeft je energie en bescherming. Hij kost je geen energie. Hiervoor moet je wakker worden uit een lange slaap; we hebben als mensheid zo'n 16.000 jaar geslapen.
Word wakker! Dit is het tijdperk waarin iedereen moet kunnen zien en horen: Het echte werk. Maak je vrienden, je omgeving hiervan bewust. We zitten allemaal in hetzelfde schuitje met zijn allen. Voel en sta in zelfliefde. Wees liefde en wees een onderdeel van de verandering. We zijn hier allemaal voor de shift, zelfs als je vandaag nog niet weet waarom je hier bent.
Onze oorsprong: vrije zielen
We zijn ontstaan als vrije zielen in een vrije cosmos; een vrij menselijk ras, met de kracht vanuit onsZelf, en allemaal verbonden door dezelfde liefde en vanuit dezelfde bron. We hebben onszelf echter gevangen gezet door angst, geld, contracten, systemen en door leiders of door boeken die ons vertellen wat en wie wij zijn, en hoe we zouden moeten leven. Dit hoort bij het oude systeem, met oude maskers, oude leiders, oude verhalen en oude regels.
Alleen wij kunnen onszelf eraan herinneren dat we allemaal Goden waren. Allemaal.
Voel hoe deze woorden je raken en wat ze in je activeren. Word wakker, je bent hier met ons allemaal, om Gaia – de Aarde – de mensheid de shift te laten maken naar wie we oorspronkelijk waren. Je hoeft het je niet te herinneren, je voelt het in het NU. We zijn gemaakt onszelf te leiden. We zijn geboren om naar ons eigen hart te luisteren. We zijn gemaakt om in vrede, eenheid en harmonie te leven, en in Liefde voor iedereen. En vooral: om de waarheid over onze oorsprong te herinneren en te delen, de waarheid omtrent ons DNA en omtrent Heling en Wijsheid van de Bron.
We leefden niet in angst, en we luisterden niet naar enige andere stem dan die vanuit onsZelf.
Wij waren allemaal Een. We zijn allemaal één.
Weet dat iedereen met elkaar verbonden is. Er is geen scheiding. Dit is slechts gecreëerd om ons te doen vergeten wie en wat we zijn. Je broers en zussen zijn overal om je heen. Zij zijn ook lang geleden vergeten wie zij zijn. Zie hen omgeven door licht, herinner hen in liefde aan wie zij oorspronkelijk zijn. Jij=Ik. Wij kunnen niet tegen elkaar liegen, of welk wezen dan ook op onze planeet Gaia mishandelen of ziek maken zonder te weten dat dit niet de hoogste vorm is van jezelf behandelen. Wij zijn allemaal Heilig. We zijn allemaal Meesters. We zullen onszelf en Elkaar thuis brengen onder onze leiding.
We zijn een lange tijd misleid, gevangen en ver verwijderd van onze ziel. Zet een verandering in gang; sta op, geloof in jezelf en in de mensheid als geheel! 99% van de mensheid verlangt liefde en vrede. Weet je hiervan verzekerd! Iedereen leefde in angst en desinformatie.
Kies er NU voor om te stoppen in massa-angst te leven. Je bent helder, krachtig, en in verbinding met je eigen bron. NU. We zijn allen verbonden door ons hart, en we willen allen een SHIFT. Dit is een wake up call die uitreikt naar jouw licht, jouw potentieel. JA, voel dit NU bewegen in je lichaam. Het begint allemaal met JOU.
Vraag je gidsen nu:
'Laat me mijn missie zien. Ik wil volledige beschikking hebben over de missie waarvoor ik geboren ben.' Vraag hierom, geef jezelf toestemming. Vertel je hogere zelf: 'Ik wil geen volgzaam schaap (of slaaf) meer zijn, maar mijn in mijn unieke eigen kracht staan. Ik zal politici, de media, reclame en negatieve mensen niet meer de macht geven mij te vertellen WAT ik moet DENKEN, KOPEN, ETEN en ZEGGEN. Ik stop ermee anderen te volgen en zal mijn eigen pad bepalen. Ik weet dat ik de volle kracht, bescherming en liefde bezit en dat ik alle tools aangereikt zal krijgen voor mijn missie. Ik breek met alle gewoonten die mijn energie weg doen lekken en mij schade doen. Ik geloof NU in mijzelf.'
BOODsCHAP AAN ALLE MEDIA, SPREKERS, INSPIRATORS, MUZIKANTEN, POLITICI, LICHTWERKERS, GENEZERS EN IEDEREEN MET VOLGERS
Het is de tijd voor JOU om op te staan voor de mensheid, voor moeder aarde en onze waarheid. Verbind je met alle mensen in liefde. Het is tijd om het licht, de liefde en de waarheid van je essentie te delen. Het is tijd om te stoppen met leven voor geld, en om op te staan voor de shift. Jij weet dat. Miljoenen mensen wachten hierop en bidden hiervoor. Het is nodig dat je opstaat voor je verantwoordelijkheden en dat je je tv, media, krant en sociale netwerk gebruikt om de kanteling te maken! We moeten allemaal samenwerken en de waarheid bekend maken, verlichting op touw zetten. Vandaag. Aan alle zangers, auteurs, uitgevers, kunstenaars en journalisten: schrijf vanaf vandaag de waarheid. Verbind de mensheid met de waarheid. We hebben jullie nodig.
~ Niewe energie wake up CALL by Leda de Zwaan,
Copyright and Source: @www.Enlighteningmedia.com.
Deel alsjeblieft, we zijn allemaal nodig om te delen en verbinden. Wees niet bang. Je bent Krachtig!!!!! En zo geliefd!!!

Leda de Zwaan

Leda  (Enlightening Media)
Over de auteur:
Leda is schrijfster, spreker, journalist, zangeres en coach van de Nieuwe energie. Zij specialiseert zich in ADD/HSP, tweelingzielen en zielsverbindingen, energetisch reinigen, zelfbeschikking,kosmische verbindingen, zelf-liefde, 5D reiniging op ieder niveau. Ook begeleid zij: een nieuw leven neerzetten, trauma-helingen, missie-coaching, karma reinigen, regressietherapie en persoonlijke afgestemdemeditatie. Zij is ondernemer in de begeleiding naar een nieuwe wereldwijde shift. Zij biedt counseling en advies aan instituties en ondernemingen en doet onderzoek binnen vele gebieden gelinkt aan Global Awareness, Universele Mensenrechten, energie-management, duurzaamheid, wetenschap, communicatie, verbinden, gezondheidsbewustzijn en nieuwe manieren van denken.
Zij publiceert teksten en films gericht op ontwaken, activeren en bewustzijnsverbreding. Haar doel is
licht werpen op onbetreden paden. Zij is een pionier die een nieuw pad slaat binnen verschillende
gebieden.
Zij probeert je te verbinden met je-Zelf en met ieder onderdeel hiervan; met je innerlijke stem, je
unieke essentie van Zelf-beschikking, wijsheid, kennis en zelfliefde om een nieuwe aarde te
scheppen, middenin de shift. Zij noemt haar missie ' New Energy'. Haar website:
www.enlighteningmedia.com; Enlightening Media Facebook