TWEELINGZIELEN EN ANGST
Wanneer er geen angst is en beiden twins in verbinding staan met zichzelf dan trekt de liefde hen sterk naar elkaar toe. Maar zodra er iets van angst omhoog komt bij een of beide van hen, dan zorgt dat voor een verwijdering (afstoten, vluchten).Omdat veel twins pas na hun eerste bewuste ontmoeting echt met hun transformatieproces starten, begint op dat moment ook het bewuste loslaten van oude angsten. Veel mensen hebben traumatische ervaringen gehad waardoor ze maskers zijn gaan dragen (stoerheid-machogedrag-schijnzekerheid-overdreven vrolijkheid) waarachter ze hun angsten kunnen verbergen.Bij veel mensen is ook de beschermende muur op jeugdige leeftijd al opgebouwd omdat ze als kind of jongere werden afgewezen door anderen.Bindingsangst/verlatingsangst/angst om gekwetst te worden zijn de meest voorkomende angsten. Als iemand in zijn angst schiet neemt het ego het over en probeert iedereen uit de buurt te houden met smoesjes, leugens, verzwijging, grapjes of afstotelijk gedrag. Het afstoten zal net zolang terug blijven komen tot beide twins voldoende eigenliefde, geloof, zelfvertrouwen en kracht hebben. Het is belangrijk voor degene die op dat moment meer geopend is om niet te veel te reageren op afstootgedrag. Dit zal het ego alleen maar vergroten. Ook moet je oppassen niet teveel energie in het proces te stoppen, dat kan je uitputten. Uiteindelijk komt het vanzelf goed.Tijdens de perioden dat beide niet fysiek bij elkaar zijn zullen de twins vaak bang zijn dat de ander het niet meer voelt en zullen ze af en toe naar bevestiging zoeken. Dan volgt weer een contactmoment waarbij beide elkaar geruststellen. Zowel de fysieke ontmoetingen als de contactmomenten hebben een helende werking.De perioden van fysieke scheiding zijn nodig om de eigen angsten te overwinnen, zelfvertrouwen verder op te bouwen en van jezelf te leren houden, jezelf te accepteren (dan leer je de ander ook toe te laten, die zoveel op je lijkt). De wetenschap dat die ander bestaat voedt dat proces. Ook is het belangrijk om de bijzondere band die bestaat te ervaren. De pijn van het gemis, de perioden van verlangen, heldervoelende ervaringen (het is of de ander aanwezig is, soms bijna lichamelijk) maken de twins bewust van het belang van hun relatie. Als beide meteen dikke vrienden / geliefden zouden worden, zouden ze minder besef hebben van de waarde van hun band.Vaak loopt de ontwikkeling een beetje gelijk op. Veelal zal men vooral in het begin vaak synchrone dingen ervaren, dat men hetzelfde denkt of doet. Tijdens het afstoot proces kan dit soms wat verstoord raken omdat een of beiden zich afsluiten. Maar in ontspannen momenten kunnen soms sterk beelden van de ander binnenkomen en kunnen weer dingen gebeuren die twijfel (voorkomend uit angst) weer wegneemt. Soms voelt de een dat de ander op het punt staat te bellen of mailen maar toch weer terugschrikt. Soms is het goed dan zelf contact te zoeken, soms moet je de ander een beetje rust geven om te denken. Ga daarbij op je gevoel af. Elk proces heeft tijd nodig, bedenk dat dat van herenigende tweelingzielen niet kan falen, de band is te sterk. Wees enkel voorzichtig met elkaar en met jezelf en neem het serieus. Zodat je niet opgeeft.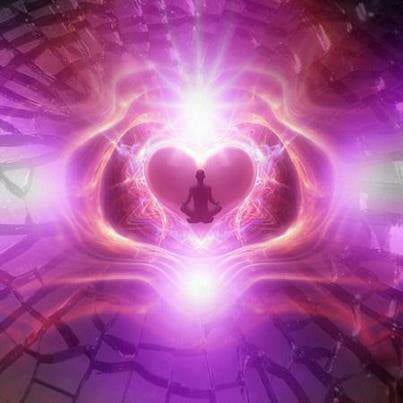 Leda de Zwaan is de eerste tweelingzielen coach van Nederland. Ze schreef al sinds haar jeugd teksten over tweelingzielen, en sinds twintig jaar als coach en journaliste. Ze behandeld tweelingzielen in het proces, kan de relatie helpen te stoppen ,of juist te versterken en ze geeft krachtige healingen en coachings hiervoor. Ook staat ze je bij bij het tweelingzielenproces. Klik bovenaan op de buddha om het contactformulier in te vullen.