Krijg een leven in overvloed- geldstromen in overvloed
'Wie zoet is krijgt lekkers, wie stout is de roe'. Zo worden we van jongs af aan geprogrammeerd om in de pas te lopen zodat het vroeg of laat tegen ons gebruikt kan worden. Op dit moment ontvangen miljarden mensen over de gehele planeet de roe: opgesloten ouderen, worstelende ondernemers, schoolgaande kinderen en zelfstandige denkers worden allemaal zomaar gestraft. Dan moet je wel stout geweest zijn toch? Schuldgevoel helpt in ieder geval veel mensen de mond te snoeren. Wat het ook doet is jouw capaciteit om het goede te ontvangen uitschakelen. Het afnemen van mogelijkheden leidt tot een beperking in het denken van mensen, met als gevolg dat men nog meer beperking gaat creëren voor zichzelf.
Creatie binnen de matrix is altijd beperkt geweest en aan voorwaarden verbonden. Omdat binnen de matrix de verbinding met de Bron van al het leven beperkt werd, was ook de energievoorraad en de scheppingskracht binnen de matrix beperkt. Hierdoor ontstond de situatie dat men op elkaar diende te parasiteren om te overleven. Degenen die echt supergoed waren in parasiteren hadden daarmee ook de touwtjes in handen op de planeet. Scheppingskracht en levensenergie werd gemanipuleerd en geoogst volgende de richtlijnen van de slavendrijvers.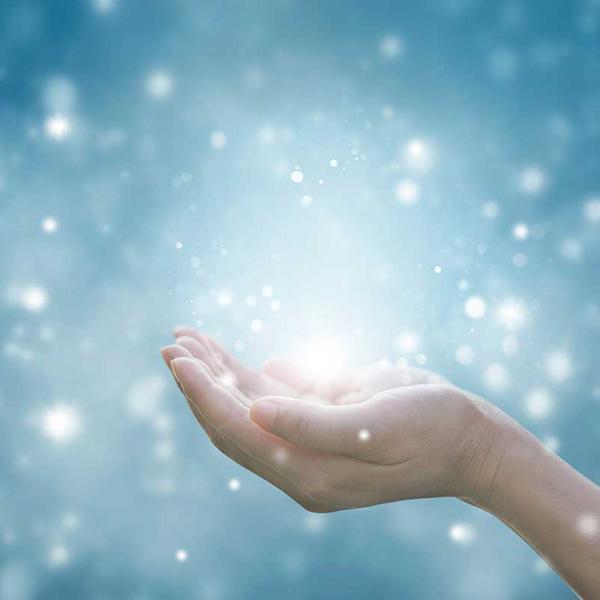 Nu mensen op grote schaal de verbinding met de Bron des levens aan het herstellen zijn, raken de parasieten binnen de matrix de grip op hun 'energieleveranciers' kwijt. Er wordt daarom op grote schaal werk gemaakt van het nog strikter 'inlijven' van productie-vee. Daarmee dient eerst het gevoel van tekort bekrachtigd te worden zodat mensen op handen en voeten kruipend om verlossing komen smeken.
Is dat de weg die wij als 'stoute', tekortkomende, hulpbehoevende dienaars van slavendrijvers moeten volgen? Of wordt het tijd om te breken met de beperkingen binnen de matrix?
Als kind van de God die al het leven geeft is het ons geboorterecht om overvloed te ontvangen. Ons werd echter wijsgemaakt dat wij in zonde werden geboren en dat wij daar ons hele leven zwaar voor moeten boeten. Het is nu tijd om dat juk van ons af te werpen. Wij moeten stoppen met geloven in een Sinterklaas die bepaalt of wij het verdienen om te ontvangen of om gestraft te worden.
Kijk om je heen en bepaal zelf: hoeveel straf verdien ik nog? Hoeveel straf verdienen onze ouderen? Hoeveel straf verdienen onze kinderen? Hou op met recht praten wat krom is.
Je bent een kind van God en je verdient niets anders dan overvloed in je leven. Begin daarom vandaag nog met ontvangen. Overvloed is overal, maar als je beperking bevestigd als jouw waarheid, dan is beperking wat je zult ontvangen. Laat je daarom niet gek maken en richt je tot de werkelijke God in plaats van tot Sinterklaas:
'Ik ben een kanaal voor Goddelijke Overvloed. Ik ben open om te ontvangen en God's rijkdom stroomt door mij heen. Ik hoef niet zelf te bedenken in welke vorm overvloed in mijn leven gemanifesteerd wordt. Het is mijn geboorterecht om in overvloed te leven. Mijn leven is een afspiegeling van mijn verbinding met mijn Goddelijke Essentie. Ik word gedragen en geliefd. Ik ontvang moeiteloos en met grote vreugde geniet ik van God's manifestaties in mijn leven. Overvloed stroomt doorheen mijn hele leven en maakt mijn leven hemels. Ik ontvang en leef de hemel op aarde. Zo zij het.'
Mooie youtubevideo hierover:
Team Enlightening Media