Wie ben ik? Wie ben ik in relatie tot de ander? Ben ik nog wel mezelf en zo nee, hoe kom ik weer terug bij mezelf? Als je in een relatie jezelf verliest en jezelf wegcijfert voor de ander, dan ben je in principe jouw Zelf aan het verliezen. Afhankelijkheid speelt hierin een grote rol.
De Liefde slaat dan om in een afhankelijkheidspositie, waarin je weggaat van jouw kern. Wanneer je niet weet wie je bent en je jouw identiteit verleent aan de Liefde van de ander, krijg je een scheve groei in de relatie en maak je de ander verantwoordelijk voor jouw gemoedstoestand. Dit kan voor grote problemen zorgen en maakt dat je steeds verder verwijderd raakt van jouw Ziel. Wanneer je alle verantwoordelijkheid op jouw schouders neemt en je zorgt voor alles en iedereen, kan er ook een scheve balans ontstaan tussen jou en de ander. De relatie komt dan in een ouder-kind-rol terecht en brengt je ook weg van jouw werkelijke Zelf. Het geeft je een valse verbinding van Liefde, want je bent vanuit controle de relatie in stand aan het houden. Je vindt het lastig om dingen uit handen te geven en dat kan weer leiden tot het gevoel krijgen alles alleen te moeten doen. Maar eigenlijk ben je zelf degene die dit in stand houdt. Het kan je verdriet doen om in deze patronen te zitten. Je kunt je eenzaam voelen en jouw zelfbeeld kan hierdoor in het geding komen. Als je jouw zelfbeeld laat afhangen van de manier waarop je Liefde geeft en ontvangt, ga je weg van jouw kern en leer je jezelf dat je niet goed genoeg bent. Vaak komt dit voort uit een karmisch verleden. Het is vaak terug te herleiden naar één van je ouders of grootouders. Door te kijken leert men. Voorbeeld doet volgen! Als er door jouw familielijn een "onderdanige" of "afhankelijke" positie loopt, is de kans groot dat je dit bewust of onbewust met je meedraagt. Door jezelf te gaan helen, door de verbindingen te herstellen en weer gezond te maken, kun je het tij keren. Het is dan belangrijk om te gaan onderzoeken waar het ooit begonnen is en welke Zielsverbindingen jouw leven beïnvloeden.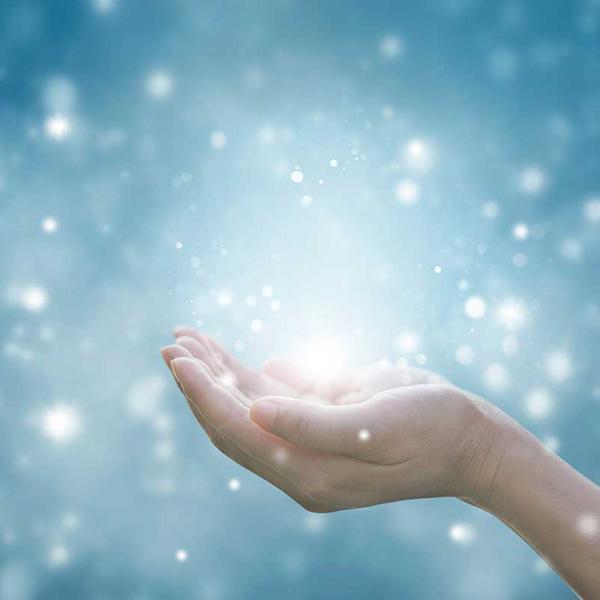 Je mag deze gaan helen. Je mag gaan kijken wat maakt dat jij in dezelfde vicieuze cirkel ronddraait als jouw (voor)ouders. De cirkel mag doorbroken worden. Bewustwording is daarin erg belangrijk. Als je je al bewust bent van de patronen die je overgenomen hebt, dan kun je er ook daadwerkelijk iets mee gaan doen. De eerste stap is daarmee al gezet. De volgende stap is zelfliefde. Als je gaat kijken naar wie jij bent, zonder de ander, kan het zijn dat je je vervreemd voelt van jouzelf. De Liefde voor jezelf is nihil en je hebt je te lang mee laten sleuren door jouw verleden. Je mag dit gaan leren omzetten in zelfliefde. Want, wanneer je van jezelf gaat houden, échte Liefde gaat voelen voor wie jij bent, met al jouw kwaliteiten en valkuilen, dan zul je gaan merken dat er een verschuiving plaatsvindt in jouw Zijn. Je leert weer verbinding te voelen met jouw Ziel en gaat vanuit die verbinding kijken naar jouw innerlijke Zelf. Wat wil ik en wat kan ik? Je krikt daarmee jouw zelfbeeld op en geeft jezelf de ruimte om te gaan kiezen voor wie jij bent! Vanuit deze Liefde kun je ook werken aan de relatie met de ander. Je ziet misschien de patronen die er ingesleten zijn en kunt deze gaan veranderen. Dit is een heel proces, want je bent eigenlijk geprogrammeerd om te doen wat je altijd hebt gedaan. Het vergt veel kracht om dit veranderingsproces aan te gaan. Hoe dieper je zit, hoe hoger de klim. Maar als je eenmaal boven komt, ben je sterker dan ooit tevoren. Je kunt dan weer helder zien wat jij nodig hebt én wat de ander nodig heeft. Daarmee kan de balans weer worden hersteld en kan het jou die kracht geven om te zijn wie wilt zijn. Dus heb jezelf lief en ga kijken naar de patronen die voortkomen uit jouw verleden. Ga hier met Liefde naartoe en omarm het ook met Liefde. Door te leren kiezen vanuit jouw kracht en de verbindingen weer "gezond" te maken, zul je zien dat jouw gevoel van Liefde als vanzelf weer wordt aangewakkerd. Dit brengt je helderheid in jouw relatie(s). Je zult dan meer en meer gaan kiezen voor jezelf en dit geeft jouw zelfvertrouwen een boost. Geef jezelf en de ander deze kans, want het geeft zoveel meer voldoening en verbinding, wanneer je vanuit Liefde leert leven. Gun dit jezelf maar! Je bent het waard!
Gast-schrijver © Kyra Swanenberg 'Schrijfsels vanuit de Ziel'. Google haar voor haar website.